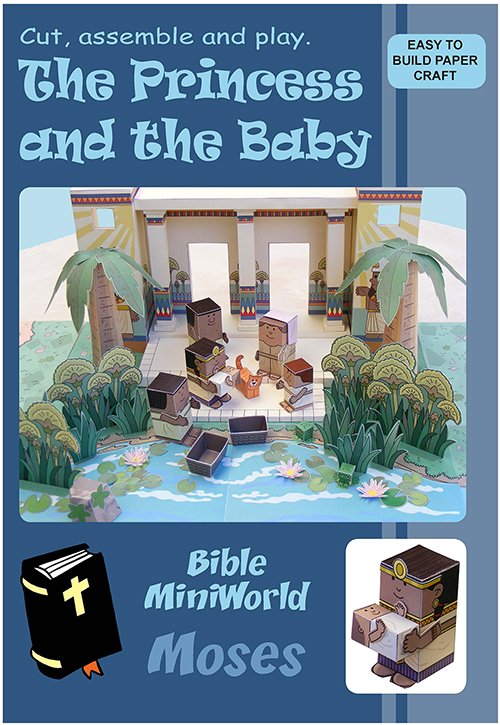 Available is a PDF of "Bible MiniWorld: The Princes and the Baby" paper model as a downloadable purchase.
Print and assemble these figures and scenery to create and re-tell the story yourselves. These can also be used as an activity for a youth group to enhance a Bible study about the story of baby Moses.
You can find it at this address.