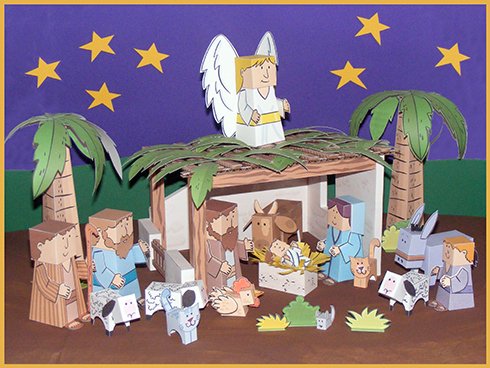 You can begin celebrating Christmas now by starting to prepare The Nativity Story paper model. The goal is to create and set out a new section each week of December, so you can place Baby Jesus in the manger on Christmas morning.
Alternately, you can create the pieces in advance, and then starting on December 1st, set out one or two pieces a day, with the aim of adding Baby Jesus on Christmas Day, and the wise men with their gifts the following days.
To set out The Nativity Story paper model as the story unfolds:
December 4th: Mary, Joseph, and the donkey, as they prepare for their trip to Bethlehem.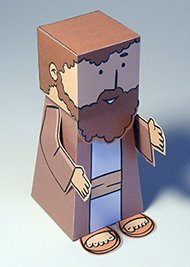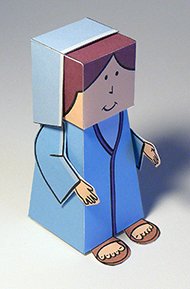 December 11th: In Bethlehem, set up the stable, manger, cow, cats, chickens, and mouse, ready to receive their unexpected guests.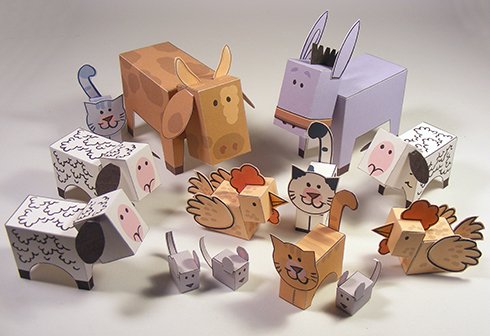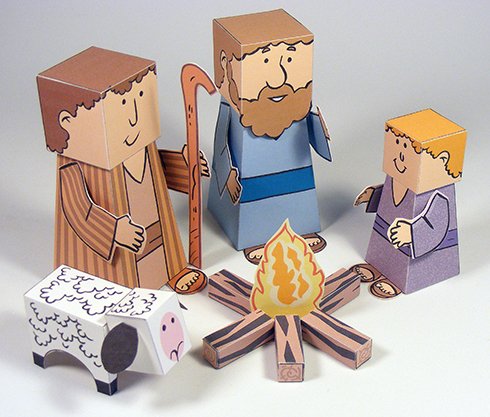 December 18th: Outside of Bethlehem, place the shepherds, sheep, and campfire.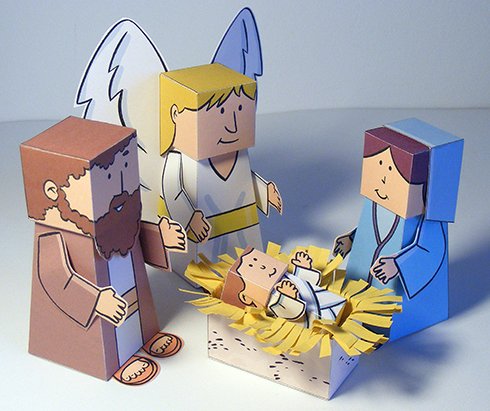 December 25th: Bring all the characters to the stable, adding Baby Jesus to the manger and the angel announcing His birth.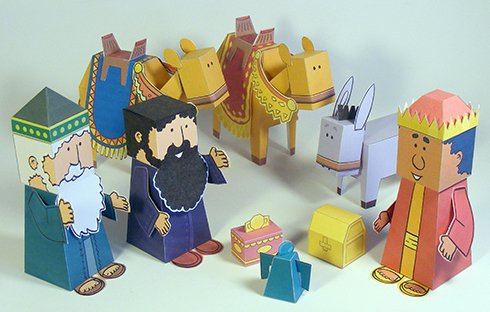 January 1st: The wise men arrive with their camels, bearing gifts for Baby Jesus.
The Nativity Story paper model can be found here, where it is offered by the model creator, Didier Martin, to download, print, and assemble.
Download all three PDFs that include the model parts. Also, download the instructions, which teach how to cut, fold, and glue together your Nativity scene.
Note: The most difficult piece to assemble is the stable. If you prefer, you could use a small box, set on its side, and then glue the leaves to the top and the textured wall pieces or colored paper on the inside and outside of the box.
A printed copy of The Nativity Story is also available at Amazon.